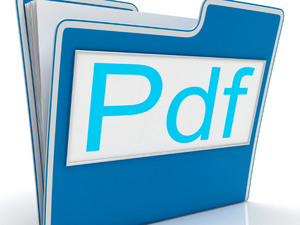 Adobe and Microsoft announced on Feb. 8, 2023, a collaboration to transform the PDF reading experience by bringing Acrobat to Edge. They aim to provide stronger security and improved performance through the new partnership.
Microsoft Edge and Adobe Acrobat
Edge is the official web browser of Microsoft. It is the successor to the Internet Explorer program from years ago. Released with Windows 10, Microsoft Edge is more streamlined to handle modern user demands and requirements.
Adobe Acrobat is for managing and viewing PDF files. It became available in 1993 and has since become the most well-known and reliable program for this purpose.
"PDF is essential for modern business, accelerating productivity in a world where automation and collaboration are more critical than ever," said Ashley Still, the SVP and GM of Adobe.
What to Expect With the Partnership
Microsoft says users will get a unique PDF experience through more accurate colors, graphics, higher fidelity, and better accessibility features like read-aloud narration and text solutions. All of that while remaining free of charge.
However, the features would only be available for Windows 10 and 11 at the launch, with macOS support to follow in the future.
Another limitation is in editing anything on a PDF. The partnership focuses on improving the experience of only viewing the files. If you need advanced features like editing and combining files, you will need a paid subscription. It can be through MS Edge directly as an extension. Existing subscribers only need to log in to their account after installing it.
MS Edge and Adobe Acrobat Rollout
The Adobe Acrobat experience on Microsoft Edge will not be seen or felt by everyone immediately. The transition is scheduled in phases. Users can expect the start of the changes in March 2023. The complete rollout is expected by September 2023.
Businesses and organizations using managed devices could opt into the new experience. Aside from being free, the update will not remove any legacy features.
There is a small trade-off, though. Users would now see an Adobe watermark at the corner of their PDF viewer on MS Edge and a button to try the new features.