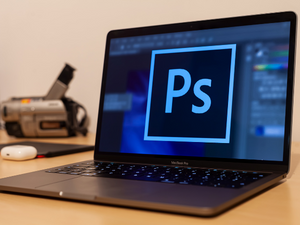 While Premiere Elements 2023 is receiving a couple of new features and a considerable speed boost, Photoshop Elements 2023 adds some powerful new features and enhanced performance. Along with these enhancements, both editors have been given a boost from Adobe Sensei, the company's universal AI.
Adobe's mission is to make video and photo editing more efficient, regardless of the user's skill level.
The latest editions of the Elements software rely heavily on artificial intelligence. For example, thanks to the new AI implementations, one of the most eye-catching editing features in the new Photoshop Elements 2023 is the ability to convert still images into moving photos.
Adobe demonstrated how easy it is to add movement elements to still pictures. This demonstration showed how you could quickly add animation to bring a waterfall picture to life. All you have to do is select the Moving Elements tool, choose the region to be animated, and specify the movement's direction. The newly released Photoshop Elements also includes an excellent range of overlays, patterns, backgrounds, and other features.
As for the video editing software, Premiere Elements 2023 will automatically recognize faces and tag videos, making it easier to find friends and family for compilation videos. Another handy feature is auto-reframe; this feature lets you switch between portrait and landscape modes without sacrificing any of the crucial details of the scene. The last features worth mentioning are the different aesthetic effects that can be applied to a video clip and the Auto-Creations feature that automates editing.
The introduction of a three-way "connected experience" has also been announced by Adobe. With the release of web and mobile apps for iOS and Android, users can now view and share media on their mobile devices. In addition, users can make basic edits from a browser.
In addition to the new features, Adobe claims that these new versions are lighter than last year's versions and that the software launches 50% faster. They also claim that installs are now 35% faster.
Each application is priced at $100 or $80 if upgrading from a previous version. The two applications can be purchased in a bundle for $150 or upgraded for $120.